You cannot forever deny what lies in your heart, especially if you decide to live from your truth. What is buried will find a way out, like new life bursting from a seed.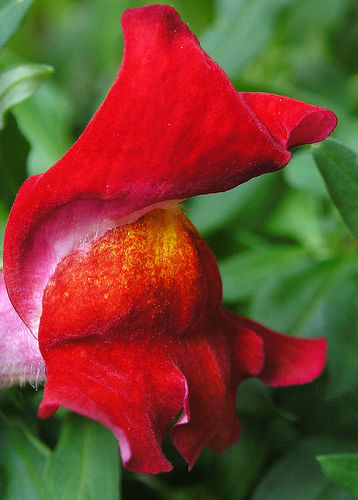 I have always been a passionate lover of the natural environment. Every single one of my significant memories has a tree in it somewhere. I could probably name them if you held a gun to my head. I was a vigorous child of nature, climbing trees, sticking my nose into snap-dragon flowers, always on the look-out for a baby bird tossed from it's nest.
As a teenager I door-knocked for Greenpeace and did a short and sobering work experience stint at Friends of the Earth (I imagined chains and bulldozers but, in reality, made my fingers sore stuffing envelopes in a tiny, airless office). I wrote long, blistering letters to politicians about their environmentally disastrous policies and received vacuous replies. It was like pushing a galleon of manure uphill with a bent, rusty teaspoon.
In the end, my limiting beliefs suffocated my vision of a world where all life could live fruitfully together. I was consumed by powerlessness, anxiety about the future and apathy born of feeling helpless. Unable to deal with the immensity of trying to fix the world, I quit. I closed my eyes and ears to everything but the life in my immediate vicinity and 'got on with it'.
Enter the 120 Day Do What You Love Challenge, a simple creation that has blossomed into an extraordinary transformational journey for all who complete it.
I have almost completed my third challenge. The first was writing every day for 120 days (hence this blog). By the end of it, I was writing and talking about trees – big, old trees. I found this odd.
My second challenge was taking action on sharing my book The Relationship Revelation with the world.
My third challenge is to play my quartz crystal singing bowl, sing and journey (in the shamanic sense) each day. Once again, I'm back to trees only more deeply so. My true abiding love for nature and especially trees is out! I'm out as a nutty tree-lover, passionate supporter of the forces of life and unashamed voice for the natural environment – humans of course included.
The world is in much the same state it was in when I quit on the environment twenty years ago. I, however, am not!
If we are to create a world in which everyone is free to follow their truth, we must also ensure that our world continues to support life. Global warming, the activities of the IMF and the endless pursuit of 'growth' in the economic sense are all depleting our forests faster than you can bake a cake.
Our basic survival depends on the survival of our trees, wild and farmed. Trees mitigate flooding, temper weather patterns, produce the oxygen we breathe, store carbon, provide habitat and shade for billions of creatures, condition the soil, provide material for building, beautify the environment and are some of the most extraordinary organisms on earth.
Without trees we are lost.
Trees are the new black. 
If this resonates with you and you'd like to take action, here are a few things you can do:
Support the activities of organisations who are working to preserve our forests;
Plant local, native trees on your own property and encourage your neighbours to do the same;
Join TreeSisters;
Notice the trees in your local environment;
Know that your voice makes a difference.
and lastly, SHARE this post using the buttons below.